Unlock the Power of the Internet and Stream With CenturyLink Fiber Internet
Choose Fast Speeds for Streaming in Your Area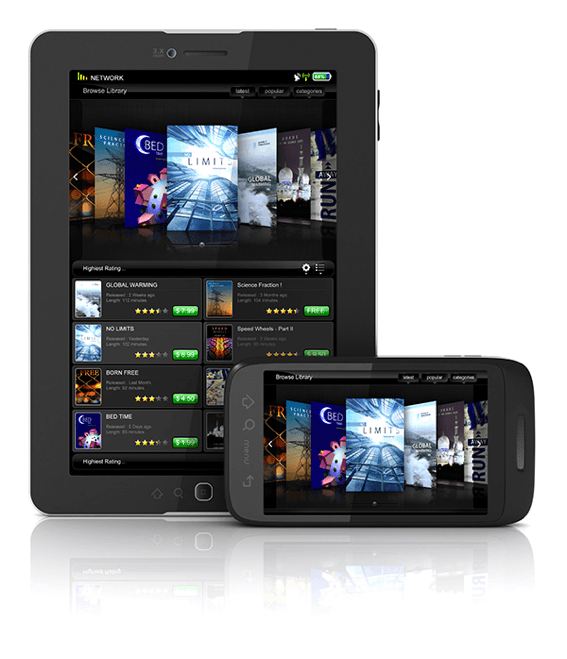 Opt for Seamless Streaming With CenturyLink Fiber Internet
If you've cut the cable cord and gone digital, it's time to abandon the endless buffering of yesteryear's internet. Instead, upgrade to a CenturyLink Fiber Gigabit (Speed may not be available in your area. Maximum download/upload speed of up to 940 Mbps via a wired connection) internet package that lets you stream online in 4K instantly—virtually no loading time required.
Why is Fiber Internet the best internet for streaming? Unlike old copper cables, Fiber Internet transmits through new fiber-optic cables that send signals at lightspeed. And with speeds up to 940 Mbps bandwidth, there's no task your household can't accomplish. At speeds that high, you can stream a show in the basement while your roommates upstairs game online with virtually no lag.
Whether you're an indie film fanatic, an obsessive Netflix streamer, or an avid football fan who catches games on Hulu Live, speed-of-light CenturyLink Fiber can provide the online streaming you want, when you want it.
Stream as much as you want with virtually no buffering
Enjoy speeds up to 940 Mbps on the fiber-optic network
Get enough bandwidth for your entire household to stream
Uncover Your Smart TV's Best Features with CenturyLink Fiber Internet
If you've just invested in a new smart TV, you need Centurylink's best available internet to maximize its features. After all, why bother spending money on a 55-inch Ultra HD TV if your internet is too slow to stream at the best pixel rate?
Thanks to the power of fiber-optics, your CenturyLink Fiber Gigabit Internet (Speed may not be available in your area. Maximum download/upload speed of up to 940 Mbps via a wired connection) can provide streaming with typical HD all the way to 4K. No matter what you're watching, you'll enjoy it at high quality—including premium channels like HBO or sports channels like ESPN HD. Minimizing buffering and lag time also means you get to experience the sound quality your smart TV was built for.
What are you waiting for? Pair your smart TV with the internet speed that can make it possible.
CenturyLink Fiber Internet
Fiber Gigabit
Speed may not be available in your area. Maximum download/upload speed of up to 940 Mbps via a wired connection.
Two great ways to buy CenturyLink
High-Quality Streaming for the Dedicated Film Lover
With CenturyLink Fiber Internet, stream what you want whenever you want, including 4K content from Amazon, Netflix, and other high-definition streaming providers. Merging your smart TV's high pixel rate with speeds up to 940 Mbps means you can watch high-definition shows in the resolution they were made for.
Speeds up to 940 Mbps also offer fast upload and download speeds. Look forward to faster movie downloads than you'll experience on other speed plans, even when you're watching a high-bandwidth 4K movie.
Stream and game in 4k
Take advantage of fast movie download times
Tips for Even Faster Streaming
Whether you choose to upgrade to Fiber Internet or not, you can follow a few extra steps to keep your online streaming experience as smooth as possible:
Stop any background activities on your laptop—close other tabs, shut down applications, and pause active background downloads.
If you're streaming from a laptop, check your browser history and delete the cache and cookies to eliminate slowdowns.
Instead of using Wi-Fi, hook up your smart TV or laptop via an ethernet cable for a more stable connection.
Move your modem and router a little closer to the TV. If you have multiple TVs on multiple floors, consider investing in a second router for the basement
Check your streaming service provider's settings. Changing the resolution from 720p to 480p will let you buffer faster, though in lower quality.
Get the Latest Offers

via Email
By providing your email address, you hereby consent to receiving emails from Internet Service Partners.
Looks like there's an issue submitting your form.
Ensure your ad-blocker is disabled and submit again, or call us to complete your order!
Thank you for your interest in CenturyLink!
An email will be sent to you shortly.