Fast Internet, Great Savings with CenturyLink Deals
CenturyLink Promotions for New Customers
---
No Contract
24/7 Technical Support
CenturyLink @Ease
Click to Call
Make the Most of CenturyLink Internet Deals
As if high-speed internet plans at great prices weren't enough, CenturyLink also offers multiple specials and perks for new customers. Whether you want standalone internet, TV-only packages, or Double Play TV and Internet bundles, CenturyLink promotions and perks help you save even more while maximizing your home's entertainment services.
CenturyLink Price for Life High-Speed Internet
Imagine a world where you didn't have to sign away your life just to secure great internet, or where you didn't dread getting your internet bill when it's time for your yearly locked-in price increase. With CenturyLink Price for Life, that world is now a reality. When you sign up for CenturyLink Price for Life internet plans, you pay the same rate for your internet speed every month, no matter how long you stay on the same plan, as long as you keep the same plan at your current address.
CenturyLink Internet Price for Life plans come in speed tiers of up to 10 Mbps, up to 20 Mbps, up to 40 Mbps, or up to 100 Mbps (listed speeds may not be available in your area). Simply pay your plan's rate month to month and cancel without contractually obligated fees if you want a change.
Pay the same rate month after month with no built-in price increases
Know exactly what your bill will cost each month
Explore More Bundles
24/7 Technical Support
With CenturyLink, you'll never be left in the lurch if your TV, internet, or phone stops working. Every plan comes with guaranteed round-the-clock support, so whether your Wi-Fi starts to wobble in the morning or your TV signal goes down during primetime, an experienced tech is available over the phone to troubleshoot the issue and talk you through the fix.
Tech support isn't just for downed services, either. Modem's lights flashing erratically? Router refusing to connect to certain devices? Self-installation not quite coming together? Whether you've run into trouble with a specific piece of equipment or a CenturyLink-related process like internet activation, feel free to get in touch any time of day or night.
24/7 customer service
Quick support for any equipment or service issue
Get Technical Support
CenturyLink @Ease
CenturyLink @Ease, the customer care program from CenturyLink, ensures you get the 24/7 internet technical support mentioned above. But the program offers much more than just basic customer service. Every CenturyLink internet service plan includes Basic CenturyLink @Ease at no additional cost, which includes Norton antivirus software with their award-winning online protection.
Want more peace of mind? There are three additional levels of @Ease security, starting with the Standard package at an additional charge. Depending on whether you choose the Standard, Advanced, or Ultra plan, you'll reap benefits like increased online Norton security, spam and malware protection, automatic file backup to the cloud, and identity theft protection through Identity Guard.
CenturyLink @Ease Basic comes free with every CenturyLink package
Upgrade to Standard, Advanced, or Ultra for more security
Get PC protection and antiviral software from Norton with every plan
DIRECTV & CenturyLink Offers
If you're interested in multiple entertainment options, bundling internet and DIRECTV through CenturyLink gets you two services on one convenient monthly bill. Plus, along with the internet perks listed above, you'll be able to take advantage of any TV promotions offered by DIRECTV as soon as you sign up. You already get great deals by signing up for CenturyLink internet—take advantage of more bargains and promotions by building an internet and DIRECTV bundle today.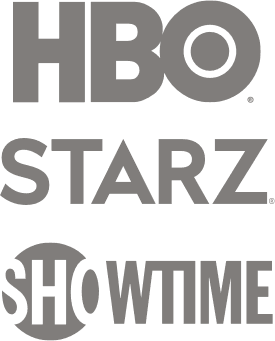 Premium Channels
Can't get enough of Game of Thrones, Twin Peaks: The Return, or Outlander? DIRECTV grants you easy access to your favorite shows on premium channels like HBO, STARZ, SHOWTIME, and CINEMAX at no additional charge for three months. You'll also be able to stream shows from premium channels on your DIRECTV app during your three-month free viewing period.3
*After 3 mos., services continue at then prevailing rate (currently $53.99/mo.) unless you call to change or cancel. Req's you to select offer.
Want to continue your premium channel viewership after your three-month period is up? You can add premium channels to your DIRECTV package for a monthly fee. Or, if you sign up for DIRECTV PREMIER, you'll get 330+ channels with HBO, SHOWTIME, and STARZ included for the duration of your subscription at no additional cost.
Get three free months of premium channels like HBO, STARZ, and SHOWTIME
Stream premium channels using the app during your three free months
Add premium channels to your packages for a monthly fee

Genie HD DVR
Experience the most advanced piece of DIRECTV equipment ever with the DIRECTV Genie HD DVR. With Genie, you can record up to five shows at the same time, save up to 200 hours of HD footage, and pause and resume shows from any connected TV in the house.4 High-tech features like Picture-in-Picture and Mix Channels let you watch multiple shows at once—perfect for the sports fan who wants to take in every moment of the night's games—while Genie Sports quickly summons all the information you need on where and how to catch all upcoming games.
When you sign up for DIRECTV with CenturyLink, you'll get a free DVR upgrade that connects four additional TVs to your new whole-home DVR. Talk to a representative for installation details.
Get a free upgrade to connect four additional TVs
Save up to 200 hours of HD programming
Record up to 5 shows simultaneously5
Requires one TV connected to a Genie HD DVR and a Genie Mini for each additional TV. Limit three remote viewings per Genie HD DVR at a time.
*Access to programming based on package selection. Blackout restrictions apply to sports programming. Program must air in HD to record in HD.