Speed Up Your Surfing with CenturyLink® High Speed Internet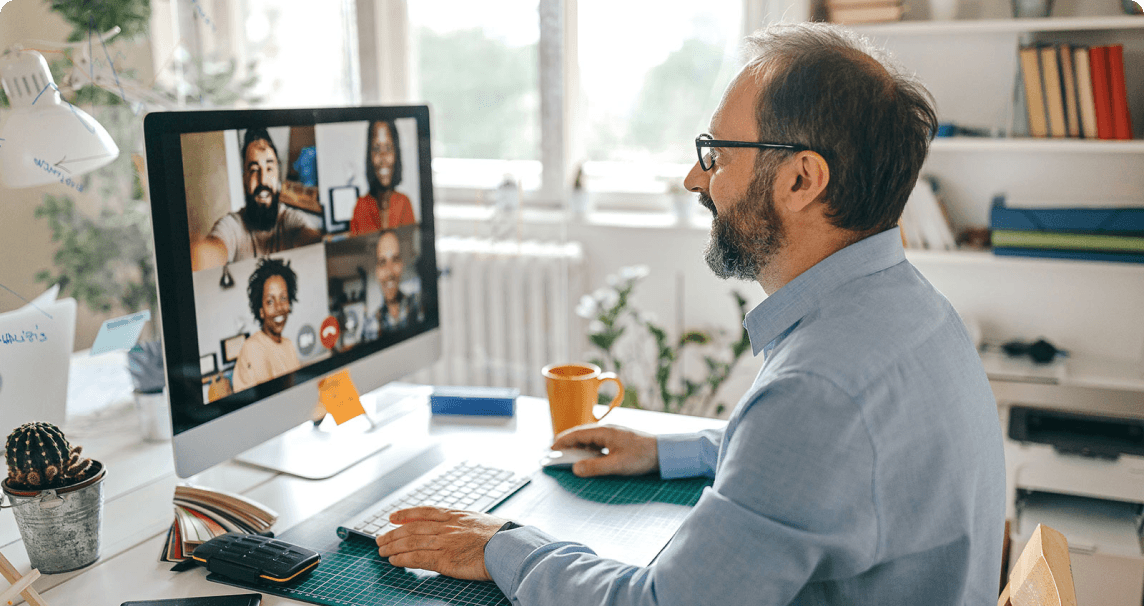 CenturyLink Fiber Internet
Great for gaming and streaming on multiple screens
Speeds up to 200 Mbps or up to 940 Mbps
Virtually lag-free experience
Unlimited data with no extra fees
Speed may not be available in your area. Minimum download/upload speed of up to 940 Mbps via a wired connection.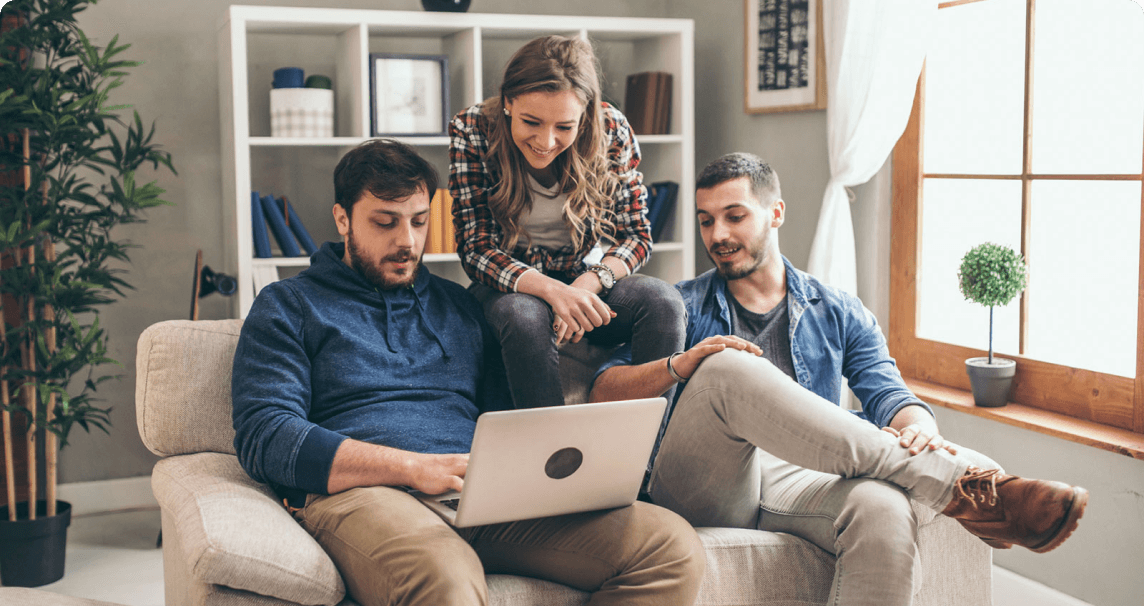 CenturyLink Simply Unlimited Internet
Great for daily tasks such as email, social media, and work/study
Speeds up to 100 Mbps
Self-installation available in most areas
Unlimited data with no extra fees
Speed may not be available in your area.
What Perks Come with CenturyLink Internet?
Want more than no contract, high speeds, and affordable prices? CenturyLink Internet has you covered. Every speed plan comes with these perks:
24/7 Technical Support
Get help right when you need it with CenturyLink tech experts. Help is available over the phone or online chat.
In-Home Wi-FI
Connect multiple devices and freely move from room to room with fast in-home Wi-Fi, brought to you by up-to-date CenturyLink equipment.
No Contract & No Data Caps
No contract means you can pay month-to-month until you cancel, and you won't have to pay any cancellation fees. Plus, unlimited data with no data caps!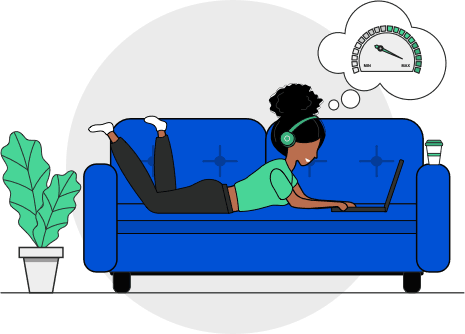 What can you do with CenturyLink high speed internet?
The more megabits per second (Mbps) you have, the faster you can stream, download, and surf. For instance, with 20 Mbps, it takes 2 seconds for a 4-minute song to load. With 80 Mbps, it takes just 0.5 seconds; with 100, 0.4; and with Gigabit, 0.04 seconds—or practically instantaneously.
You likely won't notice a huge difference between the CenturyLink internet plans when downloading songs, loading email accounts, or scrolling social media, but you will see a difference if you participate in high-bandwidth activities like online gaming or streaming movies in ultra HD. Plus, the more family members online at the same time, the more bandwidth you need to accomplish the same tasks. 20 Mbps is perfect for one person, but if four people are sharing the same bandwidth to stream large files, the download speed will decrease.
*Customer speed eperiences will vary, particularly when accessing the Internet wirelessly from various devices. Download speeds are via a wired connection (for Fiber Gigabit, up to 940 megabits per second). Internet speeds are not guaranteed due to conditions outside of network control, including customer location, devices, equipment, and access through a wired or wireless connection; see centurylink.com/InternetPolicy for more information.
Add on to your CenturyLink high speed internet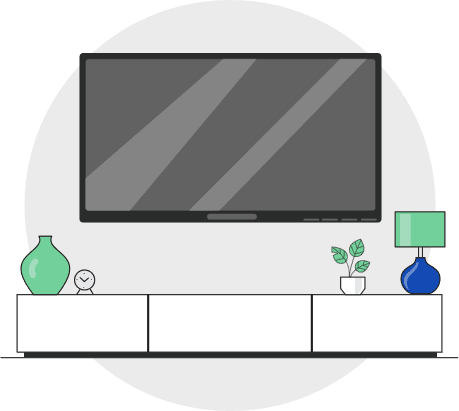 Pair CenturyLink With TV for the Full Experience
Call your house a home with CenturyLink Internet and TV plans. With high-speed internet and non-stop entertainment, your setup will be the envy of the neighborhood. Learn more about recommended TV providers: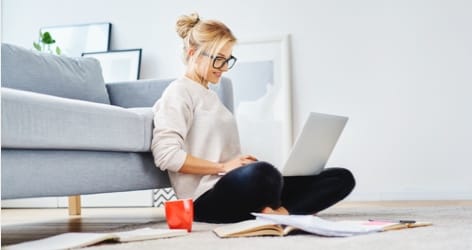 High-Speed Internet
Data connections using DSL brings fast and reliable broadband high-speed internet right into the home. In fact, DSL technology of some type is available to 90% of American households.* High-speed internet over DSL uses existing copper telephone cables to send and receive data between your home and the internet. It doesn't usually require additional construction since homes are already wired for phone service. *https://broadbandnow.com/DSL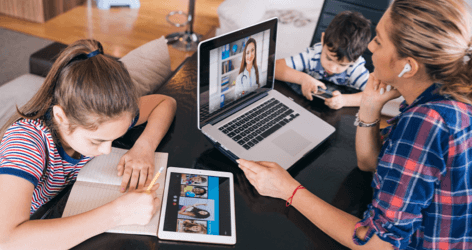 Fiber-optic Internet
Fiber Gigabit internet is becoming increasingly affordable and accessible to the average internet user. Since fiber-optic cables are made of tiny strands of plastic or glass, they're capable of transmitting data signals much faster than copper. Fiber internet sends data through light signals, which means data literally travels at the speed of light to reach your home nearly instantaneously.
Wait Less, Do More with a Reliable Fiber Gigabit Connection
Speed may not be available in your area. Maximum download/upload speed of up to 940 Mbps via a wired connection.Get the fastest CenturyLink speed with CenturyLink Fiber Gigabit. Once you're on the fiber-optic network, you can game more, stream more, download more, and do more of what you love online with less hassle and wasted time. Speed plans with fiber gigabit may not be available in your area—check out our Fiber Gigabit page to see if you can get CenturyLink Fiber Internet at your home.
To learn more about CenturyLink Fiber, check out our Fiber Gigabit page.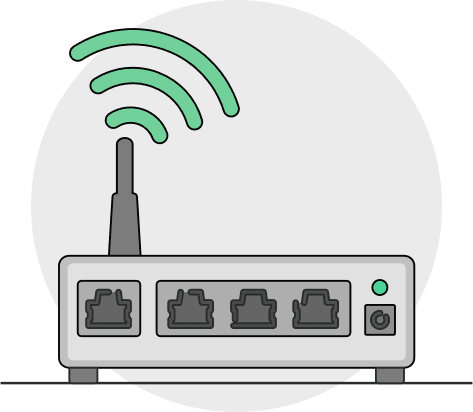 Built-In CenturyLink Wi-Fi
A few years ago, modems (which connect your home to the web) and routers (which project a wireless network) were two separate pieces of equipment. Leasing a modem and router from CenturyLink ensures you get the most up-to-date equipment. Learn more about CenturyLink wireless networks and Wi-Fi on our Wi-Fi page.
Learn More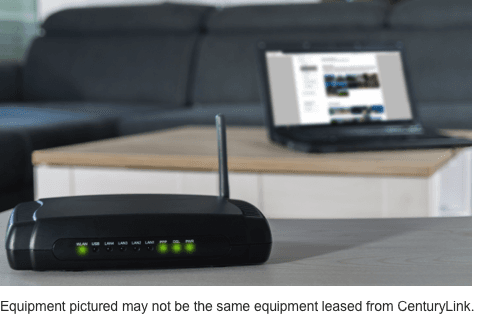 CenturyLink-Compatible Modems and Routers
Step into any electronics store and you'll see dozens of modem and router makes and models. So how do you know which piece of equipment to buy for CenturyLink service? Check out the list of CenturyLink-compatible modems and routers to find out if equipment from a different plan will still work with your new internet service provider—or, for peace of mind and the get the best performance for your plan, lease a modem/router combo directly from CenturyLink.
Learn More